Caleres acquires Allen Edmonds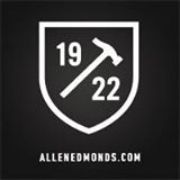 The owner of a wide portfolio of footwear brands, such as Famous Footwear, Sam Edelman and Franco Sarto, has acquired Allen Edmonds from Brentwood Associates for 255 million US dollars, subject to certain adjustments
The acquisition of Allen Edmonds, a US-based maker of men's premium handcrafted leather footwear and accessories, will present Caleres with the opportunity to expand its portfolio and further position the company in the men's footwear segment.

Allen Edmonds, seen as a strong brand and with a loyal customer base, has a proven business model and has potential to growth within the Caleres universe.

"With nearly a century of heritage and innovation, Allen Edmonds is an ideal fit for Caleres", commented Paul Grangaard, President and CEO of Allen Edmonds.

On the other hand, Allen Edmonds will benefit from Caleres dimension, namely in terms of brand development, materials sourcing, product development and design capabilities, which are obviously stronger in a much larger footwear organization.

The deal amoutns to 255 million US dollars, subject to certain adjustments.