Bluestar Alliance rescues Scotch & Soda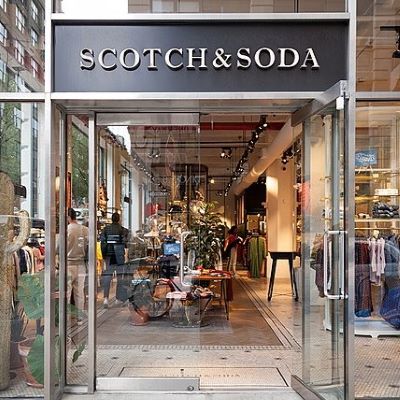 The US-based brand management company has announced the acquisition of the Amsterdam-based brand, just days after Scotch & Soda declared bankruptcy for its Dutch operations due to "severe cash flow problems"
This transaction will enable the continuation of the brand and its products across key markets, including the Netherlands. Scotch & Soda co-trustee Erik Schuurs said to the media that the deal is "good news for quite a large group of employees at Scotch & Soda, even if, unfortunately, not all employees can be kept on board". At the time of the bankruptcy, Scotch & Soda had about 800 employees in the Netherlands.

Scotch & Soda filed for bankruptcy for its Dutch operations following "a chain of events that accelerated severe cash flow issues". According to the company, COVID-19-related restrictions, combined with "the large drop in consumer confidence due to the war in Ukraine, the resulting energy crisis and the high inflation rates that followed" contributed to severe cash flows issues since June 2022, "which required ongoing support from its lenders and shareholders". The bankruptcy, however, had not affected its entities outside the Netherlands.

Commenting on the acquisition, Bluestar Alliance Chief Executive Officer, Joseph Gabbay, said that "Bluestar continues to strategically build its portfolio, and we see Scotch & Soda as a unique fit, widely known for its roots in Amsterdam and celebrating self-expression with a modern twist on timeless fashion pieces". Founded in 2006 by Joseph Gabbay and Ralph Gindi, the company manages a portfolio of consumer brands that include Hurley, Bebe and Tahari, as well as Justice, Brookstone, Kensie, Catherine Malandrino, Nanette Lepore, English Laundry, Joan Vass and Limited Too.

"The niche brand sits on its own and attracts a younger fashion-conscious consumer who appreciates fine craftsmanship and attention to detail", added the Chief Operating Officer, Ralph Gindi, letting know that the goal of Bluestar is to "continue Scotch & Soda's luxury retail distribution strategy, while also introducing the brand to more trendsetters, especially those looking to express their personality through their clothing".

Image Credits: dutchnews.nl