Australia launches women's-only footwear production line in Lahore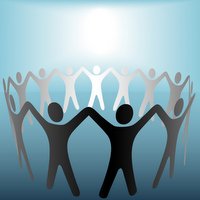 The aim of this new initiative from MDF (Market Development Facility) is to boost a better working environment for Pakistani women
MDF is a multi-country private sector development program funded by the Australian Government, currently operating in Fiji, Timor-Leste and Pakistan, and works as the Australian Government's flagship private sector investment program. Since 2014, Australia has partnered with 28 Pakistani businesses in the leather, horticulture and dairy sectors. MDF currently has partnerships with 28 businesses in Pakistan and is aiming to expand to 42 partnerships by the middle of 2017.
MDF's goal is to create additional employment and income for poor women and men in rural and urban areas through sustainable and broad-based pro-poor growth. Based on the belief that the private sector is the engine of economic growth, MDF supports businesses with innovative ideas, investment and regulatory reform that will increase business performance, stimulate economic growth and ultimately provide benefits for the poor – as workers, producers, and consumers.
The Australian High Commissioner to Pakistan, Margaret Adamson inaugurated a dedicated footwear production line for women at Footlib, a local manufacturer in Lahore. The initiative, funded by the Australian Government through its MDF, aims to increase women's workforce participation and support an internationally competitive footwear sector in Pakistan.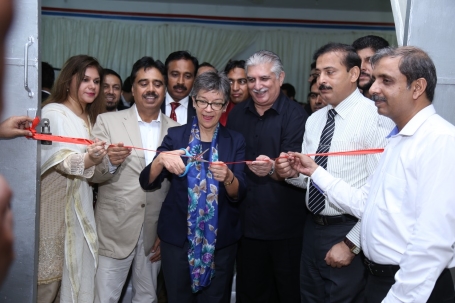 Australian High Commissioner to Pakistan Her Excellency Margaret Adamson inaugurates a dedicated women's shoe upper stitching line at Footlib factory

High Commissioner Adamson stated: "I congratulate Pakistan footwear manufacturers in pioneering improved productivity in the industry by empowering women, and encourage other industries to follow this example. Currently only 25% of women are employed in Pakistan."
Footlib CEO and Pakistan Footwear Manufacturers Association's (PFMA) Chairman Waseem Zakaria thanked the Australian Government for its support: "We believe employing women is good for business. A dedicated production line helps women learn from their peers, and offers them a comfortable environment. This initiative is bringing value to our business and contributes towards making Pakistan a more internationally competitive footwear making destination."