Asics announces organizational restructuring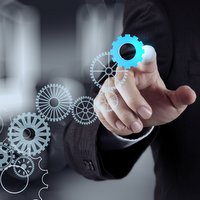 The Japan-based company has announced an optimization of its global operations through the restructuring of the organization and the hiring new management leaders. The aim is to boost its Center of Excellence
The Center of Excellence Initiative is an Asics strategy designed to "strengthen its global business through the appointment of top talent to lead and manage its global categories from the most influential regional markets by category".

According to Motoi Oyama, CEO of ASICS Corporation: "The restructuring of our global operations and the appointment of top talent as our new leaders shows our commitment to accelerate growth as a global sporting goods company". Mr Oyama said he iss confident that the Center of Excellence initiative will enhance organization's capacity and effectiveness, ultimately leading to growth of the business.

According to Asics the new global leaders will be hired based on their track record of experience from both inside and outside the industry, and some names were already announced.

Effective from the 16th of September the Global Lifestyle Division will be newly established to lead global marketing for Lifestyle brands such as Onitsuka Tiger and ASICS Tiger, and Europe will be designated as the Center of Excellence for this category. The Division will be headed by the newly appointed Senior General Manager, Torsten Widarzik, who will join ASICS from his position as CEO at German fashion label CAMPUS.

With an aim to further accelerate growth, an organizational change will also be made to the Global Footwear Product Marketing Division. Effective from the 1st of August the Division will incorporate design. The company believes that the "seamless integration of the product design, development and manufacturing functions will boost the development of competitive products". The reformed Global Footwear Product Marketing Division will continue to be led by Gerard Klein, Senior General Manager, who returned to ASICS in August 2014 after seven years at Converse.

Earlier in the year Paul Miles, joined ASICS from Nissan to head the Global Brand Marketing Division.