4 innovative companies in the footwear business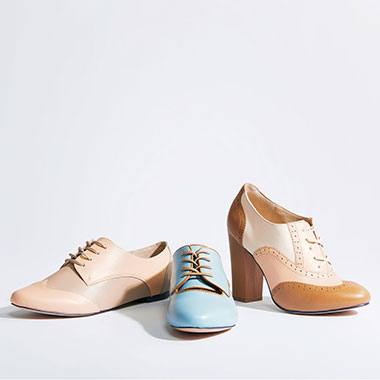 It's not easy to grasp a slice of the footwear market, especially against big players. However, some companies are playing a bold game
The rapid changing consumer preferences and the impact of new technologies development are giving footwear professionals new options to present to the market innovative footwear, either it is in terms of design, comfort, materials used or other features.

We've came across 4 innovative companies with some new business ideas.

The Pointe Shop - the shop that moves
A mobile shop that takes ballet shoes directly to consumers who are training in studios. There are a lot of different pointe shoes, and making sure they will fit the dancer takes time. Besides, it's an important purchasing decision as it affects deeply the dancers' performance.

Reaching out dancers directly in ballet studios was a great decision. It ensures that the dancers can try out different pointe shoe models and sizes. At the same time, it allows the shop to reach a large audience of customers without many efforts.

ALIVESHOES - Design your own shoes

It's not easy to call ALIVESHOES a footwear brand, as they do not produce or design any shoes in fact(at least directly). They are a platform that connects people to footwear producers located in Italy.

The concept is easy to grasp. Consumers can select one of the dozens basic shoe design that are available and then fully customize it (even including a logo). After the design is done, it will be produced in Italy and sent out.

Poppy Barley - Ethical Shoes that fit

Poppy Barley was created with the idea of doing footwear for women that really fits them. To achieve this, every pair of shoes is customized according to customer specifications. Furthermore, the company takes ethical manufacturing to another level, ensuring their employees, who are located in Mexico, have good working conditions (besides a fair wage).

In the beginning of 2017, the company implemented a wage premium of 0.5% of sales that goes directly to artisans who work in their factories.

Shoes of Prey - Your own Fashion

Another footwear company that is taking advantage of customization and offering new possibilities to the customer. The brand has two offers women two possibilities:
? A wider range of shoe sizes, making sure it's the best fit for the customer;
? Design their own shoes.