Skechers Performance partners with Breast Cancer Care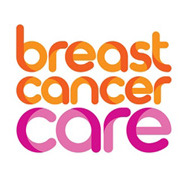 A special footwear collection and a dedicated marketing campaign to support Breast Cancer Awareness Month were created as part of the initiative
Breast Cancer Care, is a specialist UK-wide charity providing support for anyone affected by breast cancer. For the first time in the United Kingdom, Skechers Performance will launch a two-month marketing programme that includes in-store, digital, print and social media executions.
To commemorate the partnership, Skechers Performance is releasing a limited edition footwear collection marked with the iconic breast cancer awareness pink ribbon, which will be available in Skechers retail stores and online, late September 2016.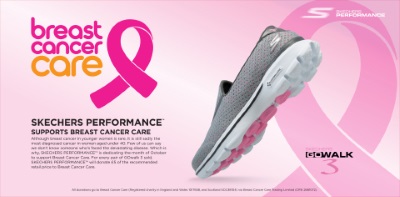 "We are proud to partner with Breast Cancer Care and help their cause, providing care, support and information to help thousands of people to find a way to live with, through and beyond breast cancer", stated Peter Youell, Skechers UK & Ireland Managing Director, adding: "After seeing the success of previous partnerships, we wanted to continue and expand our support for breast cancer charities in the United Kingdom. In this new collaboration we wish to help raise awareness about all the incredible free services that Breast Cancer Care provide, including face-to-face support, vital information and the confidential Helpline."
The limited edition Skechers Performance Breast Cancer Care line is available at Skechers retail stores in the United Kingdom and online at Skechers.co.uk throughout October. The funds raised will support Breast Cancer Care, the only specialist UK wide charity providing support for women, men, family and friends affected by breast cancer.