Fila to open 100 retail stores in India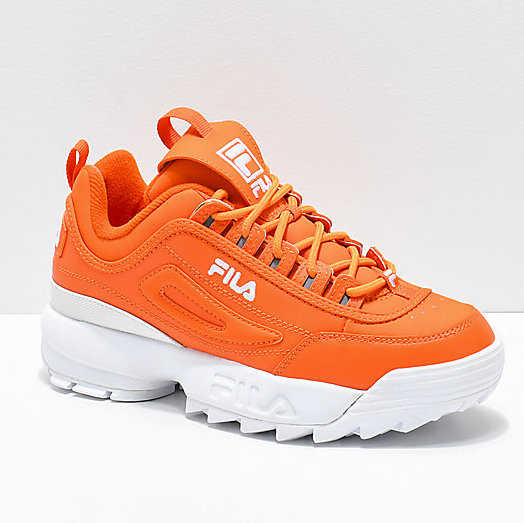 Fila India, a sporting goods company owned by Cravatex Brands Limited, the Indian arm of the Batra Group, is adopting a competitive expansion strategy in the country as it forecasts the opening of one hundred stores by 2020
With a strong
comeback of sports brands
witnessed recently and a shift in consumer preference towards sports inspired athleisure clothing and footwear, investments are being made to reinforce the offer of such brands across the globe.
The Italian sports and fashion brand Fila has planned to capitalize on this trend and strengthen its presence in India with an aggressive expansion strategy. The brand is already projecting sales to grow more than 50% by the end of this financial year. In this context, and as part of the new Heritage Store format, Fila has been opening one store a month and expects to keep this momentum going in 2019. The focus will be towards Fila Heritage format stores, driving fashion lifestyle imagery in the premium sportswear segment with a global Heritage collection across footwear, apparel and accessories.

Aside from main metros and mini metros, Fila has set its sights on the North Indian market with a focus across Delhi, Gurgaon, Noida, and the entire region of Punjab; followed by South India. While company owned stores are the key objective, the brand is identifying key partners to also implement openings through a franchise model.

Speaking on the strategy, Rakesh Singh Kathayat, Chief Operating Officer, Cravatex Brands commented: "The resurgence of sportswear in mainstream fashion is the most relevant conversation in the industry today, particularly among millennials and Gen Z. Fila's retro aesthetic and nostalgia-tinged DNA has thus, gained relevance and this conversation has supplemented its evolution into a sports fashion label. While we're steadily making this progression in perception, supplementing consumer demand with supply is the need of the hour. Our offline retail growth in India focuses on strengthening our pan-India presence to create easier access and increased engagement with our growing consumer base."
About the companies
Fila India is a licensee held by Cravatex Brands Limited which is a part of the Batra Group, a Global Retail, Brand Licensing, Distribution and Sourcing company with a presence across the Indian Subcontinent, United Kingdom, Europe, North Africa and the Middle East.
Fila was founded in 1911 in Biella, Italy. The Italian sportswear brand has grown into a leading global designer of high-end sportswear. A century after its humble beginnings, Fila has become synonymous with performance and sophistication. Worn not only by internationally recognised athletes but also the fashion conscious, Fila uses premium fabrics designed to radiate the sophistication of Italian craftsmanship, while allowing maximum flexibility and performance. Cravatex has a long-term exclusive licensing agreement with the brand for India, Sri Lanka, Nepal, Bhutan and Pakistan.


In India and abroad, Cravatex has a strong retail presence through it's portfolio brands. The company operates a sub-license for Fila, for India, the Middle East, Northern Africa and speciality retail in the United Kingdom. It's subsidiary BB (UK) Ltd has the rights to design and supply Fila products to the whole of Europe, including the United Kingdom and Ireland.

The Batra Group was founded in 1949 by Mr Ram Kumar Batra after he moved to Bombay during the Indian Independence. Over the years Ram Batra founded a group of businesses ranging from textiles to plastics.

Source: www.retailnews.asia