Deckers announces full year results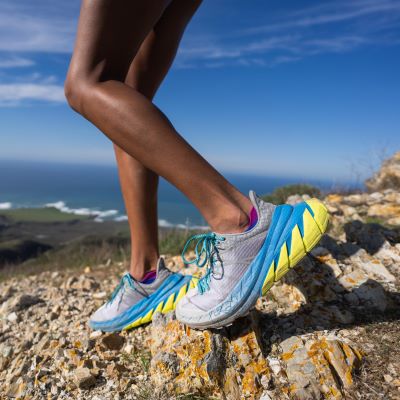 The US-based company reported that its 2023 fiscal net sales reached 3.15 billion US dollars, up by 15.1% from the prior year, with the Hoka brand driving the company's growth during the year
"Fiscal year 2023 was an exceptional year for the Deckers organization, delivering 15% revenue growth and increasing earnings per share nearly 20%. We continue to deliver record results, including the HOKA brand adding more than half a billion dollars of top-line revenue. We are energized for the path ahead as we continue investing behind our long-term strategic priorities, while maintaining a disciplined approach to managing our operating model to drive sustainable future success", commented Dave Powers, President and Chief Executive Officer of Deckers.

Full Year Results and Outlook
In the twelve months to the 31st of March, Deckers' net sales grew by 15.1% (or by 18.4% on a constant currency basis), reaching 3.15 billion US dollars, on a comparable basis to the same period of the prior year.





At home, the company's full year 2023 net sales totalled 2.45 billion US dollars, up by 13.1%, while international net sales amounted to 1.18 billion US dollars, up by 19.7%, as compared to fiscal 2022. Moreover, by channel, over the last fiscal year, Deckers' wholesale net sales amounted to 2.16 billion US dollars, up by 11.6% year-over-year, and DTC net sales rose by 20.8% year-over-year, totalling 1.47 billion US dollars.





During fiscal 2023, the Hoka brand drove the company's growth, with its net sales increasing by 58.5% to 1.41 billion US dollars, as compared to the previous year, followed by the Teva brand, whose sales rose by 12.5% year-over-year, reaching 183.1 million US dollars.





Meanwhile, in the same period, UGG brand's net sales declined by 2.7%, adding 1.93 billion US dollars to the total revenue, Sanuk brand's net sales were down by 11.9%, totalling 38.0 million US dollars, and other brands, primarily composed of Koolaburra, saw their sales decrease by 9.6% to 64.1 million US dollars, as compared to fiscal 2022.





Furthermore, the US-based company's fiscal 2023 diluted earnings per share were 19.37 US dollars, as compared to diluted earnings per share of 16.26 US dollars recorded in the previous year.





For fiscal 2024, Deckers is anticipating reaching net sales of approximately 3.95 billion US dollars and diluted earnings per share in the range of 21.10 US dollars to 21.60 US dollars.




Fourth Quarter Results
In the fourth quarter of fiscal 2023, Deckers' net sales rose by 7.5% (or by 10.2% on a constant currency basis), reaching 791.6 million US dollars, on a comparable basis to the same period of the previous year.





By channel, the company's wholesale net sales added 448.4 million US dollars to the last quarter's total revenue, while DTC net sales were up by 19.5% in this period, reaching 287.2 million US dollars, as compared to a similar period of the prior year. Additionally, in the fourth quarter of last fiscal year, Deckers' domestic net sales grew by 4.1% to 524.4 million US dollars, while international net sales increased by 15.8% to 249.1 million US dollars, year-over-year.





In the three months to the 31st of March, the company's diluted earnings per share were 3.46 US dollars, as compared to diluted earnings per share of 2.51 US dollars in the same quarter of fiscal 2022.








Image Credits: runnersworld.com