Permira to acquire majority stake in Gruppo Florence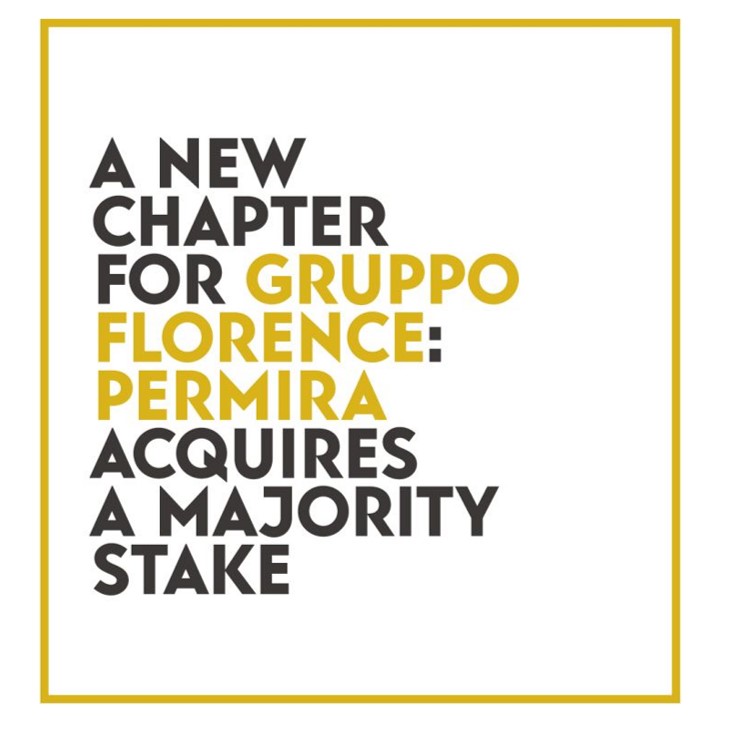 Funds advised by the global private equity firm Permira have agreed to acquire a majority stake in luxury goods manufacturer Gruppo Florence
The Italian integrated industrial platform Gruppo Florence has announced that funds advised by Permira, a global private equity firm, have agreed to acquire a majority stake in the company from existing shareholders VAM Investments, Fondo Italiano d'Investimento, Italmobiliare, and Gruppo Florence's entrepreneurs.
"The entrepreneurs, the management team, and VAM Investments will reinvest a significant portion of their proceeds and will remain committed to the project", according to the release issued by Permira. Fondo Italiano d'Investimento will also retain a minority stake.

Attila Kiss will continue to lead Gruppo Florence as CEO and Francesco Trapani will retain his role as Chairman.

Gruppo Florence is an Italian manufacturing hub offering services ranging from product development to the production of high-end clothing and accessories, shoes and leather goods for luxury brands. The group generated revenue of more than 600 million euros in 2022.

The expectation is that now with the support of the Permira funds "Gruppo Florence will have the resources and operational expertise to continue growing, consolidating its product and service leadership".
The financial terms of the transaction were not disclosed.

Image credits: Gruppo Florence