Tapestry delivers record second quarter earnings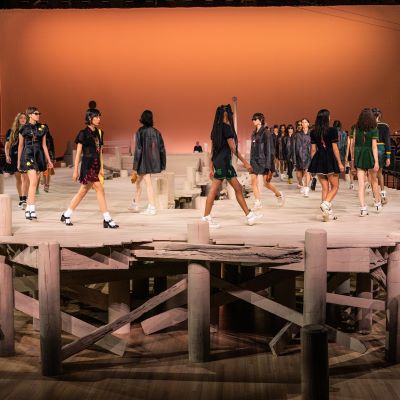 The owner of Coach, Kate Spade and Stuart Weitzman posted record earnings per diluted share of 1.36 US dollars in the second quarter of FY 2023, even though net sales fell by 5% year-over-year
"During the key holiday season – where brand magic, compelling product and operational excellence are required to win with consumers – we outperformed expectations. To this end, we delivered record second quarter earnings despite a challenging backdrop. This is a direct reflection of our talented teams and the benefits of our globally diversified business model, which continue to fuel innovation and customer engagement across our portfolio. Importantly, we remained disciplined stewards of our brands, expanding gross margin, while making investments that support our strategic growth agenda", commented Joanne Crevoiserat, Chief Executive Officer of Tapestry.



Second Quarter Results
In the second quarter of the current fiscal year, Tapestry's net sales amounted to 2.03 billion US dollars, declining by 5%, on a comparable basis to the same period of last year. The company noted that excluding a 380-basis point headwind from currency due to the appreciation of the US Dollar, revenue declined approximately 2% against last year.





Coach's net sales in the period totalled 1.45 billion US dollars, down by 5% (by 1% in constant currency) as compared to the second quarter of fiscal 2022, and Kate Spade posted a net sales decline of 2% (flat in constant currency) to 490.3 million US dollars. Stuart Weitzman, however, reported a second quarter net sales decrease of 26% (24% in constant currency), year-over-year adding 85.4 million US dollars to the company's total revenue. In the conference call with analysts, Tapestry's CEO attributed this last drop to the "brand's significant exposure to China as well as a decrease in wholesale, reflecting in part a reduction in off-price shipments as we remain focused on tight inventory management and brand elevation".





In the three months to the 31st of December, the company's gross profit reached 1.39 billion US dollars, while its gross margin was 68.6%, benefitting "from lower freight expense of 130 basis points, as well as operational improvements, partially offset by an FX headwind of 100 basis points", as compared to prior fiscal year gross profit of 1.46 billion US dollars and gross margin of 68.1%.





Tapestry's second quarter net income amounted to 330 million US dollars, with earnings per diluted share of 1.36 US dollars, on a comparable basis to a net income of 318 million US dollars and earnings per share of 1.15 US dollars registered in the same period of the prior year.




Fiscal 2023 Outlook
The company announced that it is raising its annual outlook "based on its operational outperformance in the second fiscal quarter, as well as favourability associated with a more moderate currency headwind than previously anticipated".





Then, Tapestry is anticipating full year revenue of approximately 6.6 billion US dollars, as compared to the previous guidance of 6.5 billion US dollars to 6.6 billion US dollars. Additionally, it foresees earnings per diluted share of approximately 3.70 US dollars to 3.75 US dollars, reflecting an increase to the previous outlook of 3.60 US dollars to 3.70 US, and a high-single-digit growth rate, as compared to the previous year.








Image Credits: theimpression.com