UK to reintroduce tax-free shopping for international visitors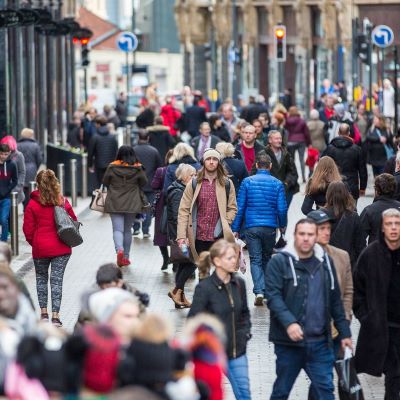 The UK Government is planning to reintroduce VAT-free shopping for overseas visitors to boost business growth. Luxury and retail sectors have welcomed the measure
"Britain welcomes millions of tourists every year, and I want our high streets and airports, our ports and our shopping centres, to feel the economic benefit. So, we have decided to introduce VAT-free shopping for overseas visitors" stated chancellor Kwasi Kwarteng, addressing the House of Commons last Friday. His predecessor, Rishi Sunak, had scrapped the VAT-free shopping in January 2021, claiming it was a "costly relief" that mainly benefited London, and was vulnerable to fraud.

"We will replace the old paper-based system with a modern, digital one. And this will be in place as soon as possible. This is a priority for our great British retailers – so it is our priority, too", added Kwarteng. This scheme, which will cost 1.27 billion British pounds in the first year (expected to be 2024-25) will enable tourists to once again obtain a VAT refund paid on goods bought on the high street and at airports in England, Scotland, and Wales. The existing separate scheme in Northern Ireland will too be modernised.

"We welcome the reintroduction of tax-free shopping for tourists, which will boost sales and bring the UK back in line with other European nations", commented Helen Dickinson, the chief executive of the British Retail Consortium, which represents most major retailers.


Image Credits: thisismoney.co.uk