Global personal luxury goods market to reach 360 to 380 billion euros by 2025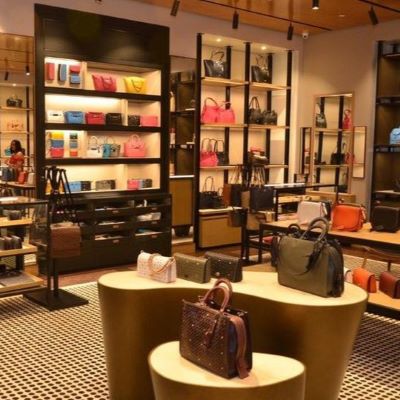 Despite the challenges and disruptions that happened at the start of 2022, the global luxury market will reach 360 to 380 billion euros by 2025, following the rebound experienced in 2021
The forecast can be found in the Luxury 2022 Spring Update – "Retouring the Future" study, put together by the consulting firm Bain & Company, in collaboration with the Italian luxury goods manufacturers' industry foundation Fondazione Altagamma.

After the dip felt due to the COVID-19 pandemic, the personal luxury goods market rebounded in 2021, reaching 288 billion euros in value, having benefited from the holiday shopping season across regions (up by 7% over the same period in 2019). China recorded double-digit growth last year, and Western markets experienced sustained local demand.

In addition, the report indicates that this market had a "remarkable performance" in the first quarter of 2022, growing by 17-19% at current exchange rates (13-15% at constant exchange rates), as compared to the same period of last year. "Despite significant macroeconomic challenges, including hyperinflation, slowing GDP growth and the Russia-Ukraine conflict, the personal luxury goods market proved resilient once again. Luxury goods brands started this year showing especially strong growth while also playing a leading role in the world's ongoing sustainable and digital transformation", stated Claudia D'Arpizio, a Bain & Company partner and lead author of the study.

The luxury goods market appears to be recovering more quickly than expected in Europe, "thanks to booming local demand driven by a fierce "back to normal" attitude and a rebound in intraregional tourism". The impact of the war in Ukraine, so far, is restricted to local markets. In the US, the luxury market is experiencing "unprecedented growth", as luxury brands explore diversity and inclusion to engage with the American customer base.

China, in turn, has been struggling with strict COVID-19 restrictions, but local consumer demand remains strong and "will potentially lead the country to recover between late 2022 to early 2023". South Korea is currently undergoing a great transformation, replacing touristic spending with local demand.

Image Credits: luxurysociety.com