Founder of Rockport & Samuel Hubbard Shoe dies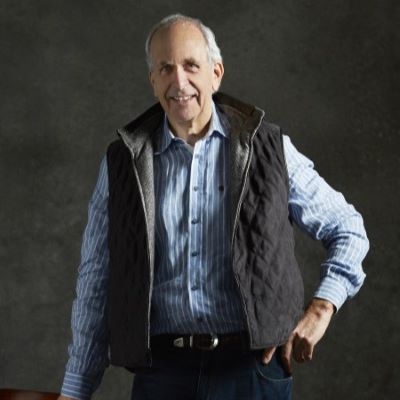 Bruce R. Katz, the founder of both the Rockport Shoe and Samuel Hubbard companies, passed away on the 26th of June, at 75, after suffering injuries from a fall at his home in California
He was the third generation of a family shoemaking legacy that began with his grandfather, Samuel J. Katz, who founded the first Hubbard Shoe Company in 1930. In 1971, alongside his father, Saul L. Katz, Bruce co-founded the Rockport Company.

Rockport was the first shoe company to incorporate lightweight, cushioned orthotic elements and athletic technology into traditional footwear, as Katz had studied engineering and applied that knowledge to shoemaking. RocSports, as they were called, became a hit and kicked off the development of the 'walking shoes' category of footwear. Later, in 1986, he sold it to Reebok and spent the next 15 years exploring the world by sea, while running multiple software and internet ventures.

Bruce Katz returned to the footwear industry in 2013 with the launch of the Samuel Hubbard Shoe Company, teaming up with Werner Wyrsch, who had served as VP of sourcing for Rockport, to release four styles that year.

"Working with Bruce over the past six years has been a continual master class in shoemaking. While we are heartbroken to lose him, our team will continue Bruce's extraordinary shoemaking legacy. The upcoming introduction of the Performance Walker is the ultimate shoe Bruce dreamed of. It will honour his genius and is a comforting reminder that he is still on his journey with us", said Noah Wheeler, CEO of Samuel Hubbard, in a statement.
In 2019 we talked about footwear and all related issues with Mr. Katz - check the interview in this
LINK

Image Credits: portugueseshoes.pt