Shoemakers in Indonesia to get ready for the ASEAN Economic Community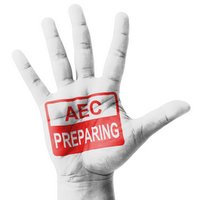 With the regional economic integration starting officially next year, Indonesian authorities voice their concerns about the impact in the local industry

With the ASEAN Economic Community (AEC), due to be in place by 2015, a single market and production base will start to operate. The overall objective is to transform ASEAN (Association of Southeast Asian Nations) into a region with free movement of goods, services, investment, labor, and freer flow of capital. Member states are Brunei, Cambodia, Indonesia, Lao, Malaysia, Myanmar, Philippines, Singapore Thailand and Vietnam.

The regional demand is estimated to accelerate when the AEC officially starts next year, and skilled workers will be in high demand, local Indonesian government forecasts. The Industry Ministry's director general for small and medium industries (IKM), Euis Saedah, is being cited by the Indonesian press as he admitted the national footwear industry stakeholders need skilled and professional workers to be able to avail of opportunities offered in the AEC. He warns that if fewer skilled workers are employed in the domestic footwear industry that may cause local players to lose out in regional competition to other players in other countries who employ better skilled workers.

BPIPI, the Indonesian Footwear Industry Development Center, is an entity focusing on providing education and training, design and consultation for the footwear industry. They have also developed efforts to encourage new entrepreneurs and to help build up capacity for small and medium enterprises. The other elements of the promotion are the leather and footwear exhibition and design competition hosted by the country. With all these initiatives BIPI aims to stimulate growth in the footwear industry.

APRISINDO, the Indonesian Footwear Association, is also pointing the attention to the additional unfair competition caused by goods entering the country illegally. The association says improving quality of production is the way to get recognition in a gradual process that will help the Indonesian industry to affirm itself near footwear customers.

In common in these voiced worries by local authorities, agencies and associations is the need to get the footwear industry aware of the changes that a new Economic Community in South East Asia will generate. Opportunities and threats are allied to the process and local Indonesian authorities seem to be keen to stimulate the preparation within the local industry to avoid losing ground to competitor countries.

According to the World Footwear Yearbook, Indonesia was on the top 10 producers of footwear in 2013 and exported more than 175 million pairs of shoes worthing more than 3 500 million US dollars.