New Balance announces global leadership changes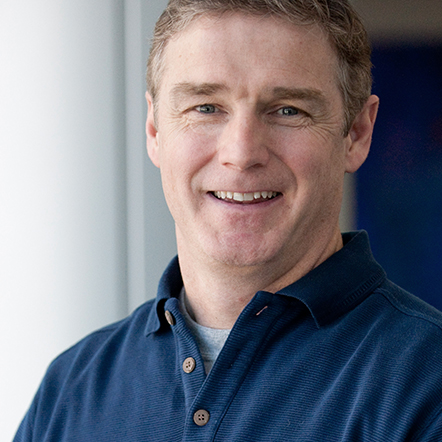 Joe Preston, currently the company's Chied Commercial Officer, will succeed Rob Demartini as New Balance's new President & CEO
The Boston-based global athletic giant announced that President & Chief Executive Officer Rob DeMartini will step down effective from the 31st of December 2018 and New Balance veteran Joe Preston will take the role.
"On behalf of the Davis Family and our 8 200 associates worldwide, we would like to thank Rob for his strong leadership in driving our aggressive growth during the last 12 years and his unwavering commitment to reflecting and maintaining our unique company culture", commented Jim and Anne Davis.

DeMartini led New Balance for 12 years and oversaw global growth of the athletic brand from 1.5 billion US dollars in 2007 to 4.2 billion US dollars in 2018. During that time, New Balance regained its leadership in the specialty running category, expanded international sales to 65% from 30% and made significant strides in its apparel, retail and e-commerce business. The company also had one of the highest growth rates in the industry in recent years, averaging an 11% compound annual growth rate.

"New Balance is a very special company, built on the values of teamwork, integrity and total customer satisfaction established by Jim and Anne Davis", commented DeMartini. "It has truly been a privilege to add to the foundation our ownership established and I will forever be grateful for the warm welcome I was afforded by the Davis Family, our associates and industry partners when I was a newcomer to the world of footwear and apparel."
Joe Preston, currently Chief Commercial Officer, began his New Balance career in 1995 as Senior Product Manager, Running and Custom Products. He was named Vice President, International, Asia/Pacific in 2002, and Vice President, International in 2005, and was promoted to Executive Vice President, International in January 2008. He was later named to lead the brand's Global Product, R&D and Sports Marketing.
"Over the past 23 years, Joe has demonstrated strong leadership skills, commitment to the business and the customers we serve, and a strong passion for building a culture that recognizes and rewards the value and contributions of each of our associates", commented Jim and Anne Davis.
"I'm honored and humbled to take on this role and want to thank Rob for his leadership over the past 12 years", commented Preston, adding: "We have an incredible team of associates and partners around the globe and together we will drive even greater speed, agility and innovation in this modern age of retail and continue to build this iconic brand while strengthening our purpose-driven culture."