The rise of the digital in the footwear industry - part 2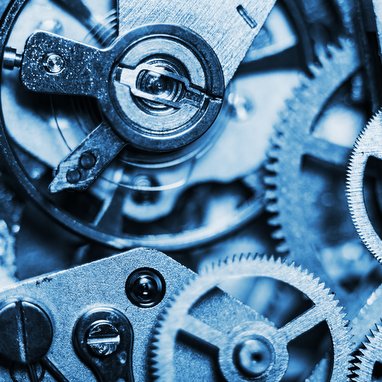 As digitalization becomes the new buzzword in the fashion world, new challenges appear for shoe manufacturers. To ensure businesses are ready to turn them into opportunities, the concepts developed by the Industry 4.0. have to become familiar to all decision makers

After bringing you some flavour about additive manufacturing last here (
READ FULL ARTICLE HERE
), today we present you the concepts of automation and advanced robotic.
Automation and Advanced Robotic Systems

Robotic systems give companies control over critical operations to improve consistency and performance. The introduction of robotics within the footwear sector is becoming a common practice, as they have been used to automate repetitive and often rules-based manufacturing processes or in assisting employees who are doing repetitive motions.
However, while the manufacturing of technical and sportswear shoes has been moving fast to highly automated shop floors, for footwear companies working in other market segments, such as classic, casual and fashion shoes still have a low degree of automation, mainly due to the complexity of both product – related with the wide range of sizes, styles, and soft materials - and changeover operations – still mostly performed manually by workers.
In the latter case, considerable efforts have been made by shoe machinery manufacturers to combine state-of-the-art technologies with the main features of shop floor production process. Work has also been done on robotic cutting, computerized knitting and redesigning production operations to make robot-assisted assembly viable.
The IDEA-FOOT is one example of a project introducing a new method to fully integrate the shoe design and production operations, from the shoe lasting to the shoe bottom processing operations, in which the key elements are the 3D CAD model, the RFID systems and the transfer of the required geometrical information, tool paths and production parameters from the design to the production process in a digital standard data format using a CAM S/W. A brief introduction to the study results can be seen in the video available here:
PLAY VIDEO
Also, work has been undertaken on control strategies and methods for programming the most usable robots on the market in the use of information provided by sensors, particularly that of visual control and force control as the basis for the generation and adjustment of trajectories in real time.
According to the World Robotics 2017 from IFR (International Federation of Robotics), the Fashion industry has still a residual weight among the major customers of industrial robotics, far behind of industries like automotive, electrical/electronics, metal, chemical, rubber and plastics or food. And while a considerable increase of demand for industrial robots has continued in all continents, Asia is still the world's strongest growth market and the five major markets represent 74% of the total sales volume in 2016: China, Republic of Korea, Japan, United States, and Germany.