E-commerce in Romania: 2.8 billion euros in 2017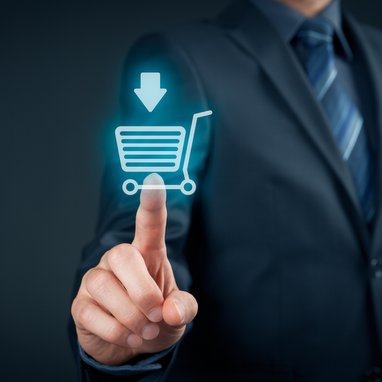 The Romanian e-commerce market was valued at 2.8 billion euros at the end of 2017, according to GPeC, ecommerce specialists. According to the report, Romanians spent an average of 7.67 million euros daily in online shopping
According to a study by GPeC and iSense Solution, the increase of roughly 40% recorded by the Romanian e-commerce market on a yearly basis, is one of the highest in the European Union. The value of the e-commerce market in the total retail market is around 5.6%, up from a 4% share in the previous year - still a small share, but showing potential for growth of the Romanian e-commerce market.
The same source indicates that 44% of urban internet users shopped online at least once a month, and 62% of them are between 18 and 34 years old.
Online buyers visited 9 stores last year, on average with a frequency of 3-4 times a week, while non-buyers visited 5 online stores within 12 months, with a lower frequency (1 per week). The same study indicates some of the main reasons chosen by those who did not buy online are: mistrust in the products displayed on the website; lack of possibility to see and test the products before the purchase; mistrust in the quality of online shops and the obligation for payment of additional shipping charges.
On the other hand, online shoppers prefer shopping online as: it saves time; the supply of products is richer; they can easily compare products; it is cheaper and more convenient online.
Over 7 000 online stores in Romania
The number of online stores increased from nearly 5 000 stores in 2016 to over 7 000 online stores in 2017.



Main product categories sold in 2017
The top categories of products sold online in 2017 are: Electro-IT & C products (e.g. PC and PC components, notebooks, tablets, mobile phones, electronics and home appliances etc.); Fashion & Beauty products (clothing, footwear, accessories, cosmetics, perfumes, watches, etc.); home deco products, books and children's products (from toys to children's items such as trolleys, clothing, consumables etc.).




70% of e-shops' traffic is generated by mobile phones
"Mobile" continued to be the main trend of 2017, and the trend will continue in 2018. The main online Romanian stores have seen significant increases in traffic generated by mobile devices: approx. 70% of site visits are from mobiles, 20% higher than in 2016.