Farfetch's new project is about shoes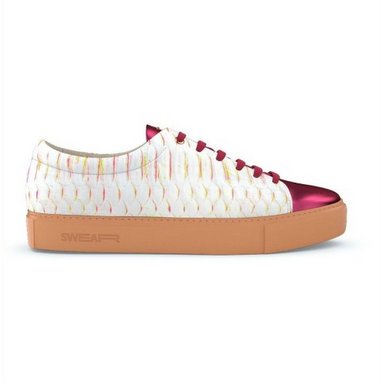 Swear, the footwear brand created by José Neves, Farfetch's founder, 22 years ago, has just been relaunched and has a new positioning focused on personalization within the luxury segment
The brand was relaunched as the first unisex sneakers without seasonality and fully customizable. The goal is to respond to the demands of the next generation of luxury segment's costumers.
Swear envisions two personalization levels. The first one, in 48 hours, since it's a customization basic level, which enables the selection of style, color and materials. The second and most elaborate one, allows the customer's creation of its own models, which will be then handmade manufactured and will be delivered within four to six weeks. As expectable, Farfetch will be the exclusive retail partner of the brand.
There will also be a monthly presentation of new styles for the sneakers. The models will have various prices, from 215 pounds (approximately 239 euros) for the basic sneakers to 7 150 pounds (approximately 7 933 euros) for footwear with more noble or exotic materials, such as crocodile, python or ostrich leather.