Sri Lanka to launch first footwear and leather hub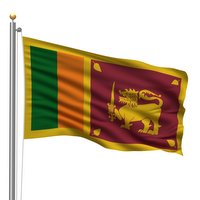 According to Rishad Bathiudeen, Minister of Industry and Commerce, the first footwear and leather industry city will be created in the Eastern province of the country
The minister announced the new project when attending the 2017 edition of the Footwear and Leather Fair in Colombo.

According to official sources the footwear and leather industry in Sri Lanka has been identified as a value-added manufacturing sector, with the ability to generate exports revenue for the country.

The same sources said that the local footwear industry currently employs about 40 000 people directly and indirectly, with a portfolio of companies that includes something like 10 large export companies, 30 medium scale companies and about 3 000 small scale manufacturers. Sri Lankan footwear and leather exports have grown significantly in the last year, going up by a strong 28% (compared to 2015).

The leather and footwear industry, producing processed leather, footwear and small leather goods such as gloves, wallets, bags, purses, belts and key tags, is also supported by eight large scale and five small tanneries operating in the country.

The local authorities believe that Sri Lanka can take advantage of the global footwear market and its growth potential, so they are investing in training and education for the sector's staff, and a Dedicated Leather and Leather Goods Manufacturing Complex is being set up in the Batticaloa District. On top of that a footwear and leather industry city in the eastern province with Public Private Partnership.

Authorities have also increased taxes on footwear imports and introduced duty exemption facilities for import of finished leather for manufacturing of Footwear and Leather goods products.