Kenya to ban imports of low quality leather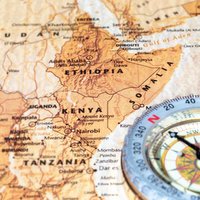 The country plans to put in place rules to ensure that all leather imports meet quality standards
Ministry of Industry, Investment and Trade Leather Sector Advisor Yassin Awale said the ministry is working closely with the Kenya Standards of Bureau to ensure low quality leather products won't enter the local market.

"Artificial leather imports are sold cheaply in Kenya and is affecting the performance of the local leather industry", Mr. Awale commented.

The same source believes that the country's leather industry is facing unfair competition since the public is not able to distinguish between leather and artificial leather product, and as such the ministry is conducting public awareness campaign on the differences between leather and artificial leather products.

The East African country is focusing on reviving its leather sector through the use of a cluster approach.

The government is also investing in a leather industrial park on the outskirts of the capital, which will include effluent treatment plant, with an aim to mitigate the negative environmental effect of chemicals used in leather treatment.