Pat O'Malley named President of the Saucony brand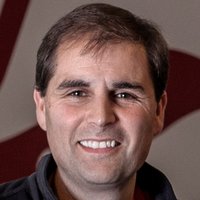 US-based footwear giant Wolverine World Wide announced the appointment of the new President of the Saucony brand, who will succeed Richie Woodworth
Mr. Pat O'Malley, recently appointed President of the Saucony brand, will report directly to Jim Gabel, President of Wolverine Worldwide's Performance Group.

Mr. O'Malley has more than 25 years of experience in the footwear industry, most recently serving as Saucony's SeniorVice President for Global Product. During this time, Mr. O'Malley has developed game-changing products that have driven Saucony to become one of the top brands in the industry. Prior to his 12 years with Saucony, Mr. O'Malley held various leadership positions with both Nike and Reebok.

"A veteran of the industry and of our Saucony brand, Pat O'Malley has continuously proven his ability to build innovative and industry-leading teams", commented Blake Krueger, Wolverine Worldwide's Chairman, Chief Executive Officer and President, adding: "We are excited Pat will be bringing his skills as a strategic partner and determined leader to the leadership role for the Saucony brand. Wolverine's vision is to build a family of the most admired performance and lifestyle brands on earth, and we are pleased to have Pat continue to contribute to that goal in his new role."

Mr. O'Malley also commented: "Saucony has a long and rich history, with a great track record of game-changing products. I am excited by the opportunity to continue the brand's success and drive growth for the Saucony footwear and apparel businesses. I look forward to working with our team as we invite more consumers to 'find their strong.'"