Aeropostale announces further expansion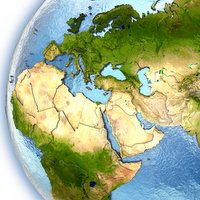 The US-based retailer of casual apparel for young women and men announced additional expansion plans in Asia and the EMEA region
Julian R. Geiger, Chief Executive Officer of Aeropostale, commented: "Aeropostale's international expansion began in Asia and the Middle East and it is with great pleasure that we announce further expansion across these key regions. Thailand and Egypt will be important markets as we continue to expand globally across Asia, the Middle East and Africa. We are confident that our partnerships with Robinson Department Store and Q and A Retail Company will ensure that the Aeropostale brand will continue to thrive and prosper internationally."

The company has signed a licensing agreement with Robinson Department Store Public Company Limited to open approximately 40 standalone and shop-in-shop locations over the next five years in Thailand. The first Aeropostale location in Thailand will open in the Robinson Department Store in Sriracha.

Paresh Chauhan, Executive Vice President of International Brands at Robinson Department Store, said: "Robinson Department Store is very excited to bring Aeropostale to the Thailand market place, with the brand's strong combination of trend-right merchandise at compelling prices. We hope to emulate Aeropostale's success and be the leaders in teen fashion in our market."

Aeropostale has also signed a licensing agreement with Q and A Retail Company to open approximately 10 standalone stores over the next five years in Egypt.

"We are eager to partner with Aeropostale to bring this iconic brand to North Africa for the first time. We are confident that the strength of the Aeropostale brand will resonate with the consumers of Egypt and we look forward to continuing our expansion throughout the region over the next several years", commented Ayman Seoudy, Director of Q&A Retail Company.

The company's expansion plans in Thailand and Egypt are planned to begin in early 2016.

Aeropostale, Inc. is a specialty retailer of casual apparel and accessories, principally targeting 14 to 17 year-old young women and men through its Aeropostale stores and website and 4 to 12 year-olds through its P.S. from Aeropostale stores and website.