Wolverine to close more Stride Rite stores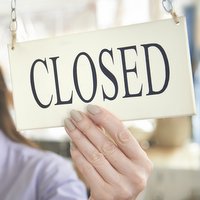 The Rockford-based footwear giant announced 25 Stride Rite stores are planned to close in 2016, bringing the total of closed stores to 200 and leaving 125 locations nationwide
According to Chief Financial Officer Michael D. Stornant less stores means a more efficient and more productive distribution network.

The new network is now focusing on a combination of specialty retail and outlet centers across the US and the company is expecting them to be more profitable.

The plan to reduce the brick and mortar presence of the company has been announced last year, and 59 stores were closed in 2014, with another 120 due to be eliminated by the end of 2015. The newly-announced 25 will shutter in 2016, as their leasing contact expires.

Wolverine acquired the Stride Rite brand and the store chain in a major 2012 acquisition that brought onbroad the Keds, Saucony and Sperry brands.