Are we moving online?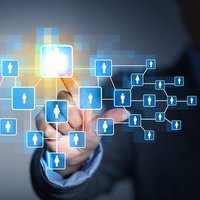 The study Footwear Consumer 2030 predicts that in the next 15 years online sales will create a different dynamic from traditional brick and mortar retail, raising new questions for brands and businesses and boosting the global network of consumption
Study available
here
.
If there is an area where progress has been undeniable dynamic in the most recent years, internet massification across the globe and the increasing presence of individuals and brands in the online world is the one. Statistics by the Internet World Stats, show that by the end of 2013, 39% of the world population had internet access, representing a total of 2.8 billion users. A global growth rate of 676% over the 360 million users in 2000.
By definition, to be online is to be connected to a computer network with internet access. With wifi connections massively available and with the popularity of smart phones and tablets people are constantly connected to the virtual world, liking photos and posts on Facebook, posting photos on Instagram, commenting on Twitter, looking for new ideas on Pinterest, reading reviews and booking hotels through Bookings, amongst other activities.
From mere social activities, people are moving into virtual commerce. Convenience, inexistence of the opening hour's restraint, variety of options, the ability to compare prices and the easy access to other customer's reviews are some of the advantages commonly listed when evaluating the experience of buying online, which explains the increasing interest in online shopping.
There are several examples of sectors once considered traditional, which have subsequently evolved into a presence almost exclusively online, such as the movie rental or music businesses. Examples of retail chains in these areas closing or downsizing operations are common and have led to a heated debate around the growing importance of the online commerce. Fears that the brick and mortar business might be endangered by the popularity of online sales have been on the news and although there is a tendency to see increases on ecommerce amongst several brands, we believe that online commerce won't replace the sales experience at a high street or shopping centre stores.
In 2013, global B2C ecommerce sales reached 1.25 trillion US dollars, growing by 18.3% from the previous year. eMarketer forecasts this will evolve to annually at two digit growth rates, resulting in 2.36 trillion US dollars' worth of ecommerce sales by 2017. In the last five years, B2C ecommerce as a percentage of global GDP has been increasing steady, from a 0.54% in 2009 to a 0.92% in 2013. Forecasts by Statista indicate this growing ecommerce activity will continue and should reach 1.61% of the global GDP by 2018.
Although, this increase on ecommerce sales cannot be neglected, as it reflects a growing importance of the online channel for sales, it is far from illustrating a situation where the online completely replaces the brick and mortar segment.
Online commerce has a strong proved potential for new businesses and niche oriented products, as it allows start up and micro businesses to access the worldwide market via a cheaper channel where rents and salaries are not an associated fixed costs as in brick and mortar.
For established brands and companies the online presence is unavoidable and seems to be addressed as a complement to the physical presence of a chain of stores. From this perspective being online is seen much more as a marketing tool than a commercial strategy. Some companies and brands are already taking advantage of this by setting up integrated strategies to use ecommerce as a loyalty management tool, creating areas dedicated to customers with special offers on their websites, issuing customer cards with special features and linked to websites and social media pages, managing discount schemes based on points obtained from previous purchases, setting up campaigns running on social media, amongst others.
In this context, what seems to be the trend is a movement towards the omnichannel retailing, an evolution of multi-channel retailing, concentrating all available shopping channels making marketing more efficient with offers that are relative to a specific consumer determined by purchase patterns, social network affinities, website visits, loyalty programmes, and other data mining techniques.
The existence of virtual stores requires an adaptation of the delivery systems, which has resulted in changes in the business of transportation and express services, with these now managing supply chains, adding new tasks to their core activities such as acting as warehouses for online stores.
Another aspect of huge importance in the online movements that needs to be highlighted in certain industries, such as the footwear sector, is that more than being a tool used to increment sales, or collect information about clients, the online presence is key in promoting brands and models and to connect customers to social phenomenon and movements closely linked to fashion. Footwear brands cannot ignore the power of the social networks and will have to think about original ways do have a dynamic online presence as a key brand awareness element, grabbing consumer's attention and motivating them to buy their products.