Zambia's leather sector with new investment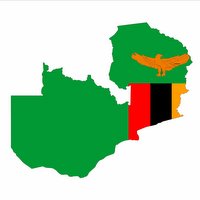 COMESA-LLPI was granted 400 000 US dollars to support the growth of the leather sector in four of their member countries
The Common Market for Eastern and Southern Africa (COMESA) Leather and Leather Products Institute (LLPI) will support selected Small and Medium Enterprises (SME) in the local leather sector, making a significant contribution to the growth of the leather industry in Zambia.

Local press in Zambia is quoting Awlachew Ayenew from COMESA-LLPI: "The leather value chain in Zambia has potential to grow given the ever-growing livestock sector in the past years, which has consequently led to the increased production of hides and skins".

The same source said COMESA-LLPI is working with the Ministry of Commerce, Trade and Industry on the development of a national leather strategy that will make the local leather industry more attractive and competitive by addressing issues of quality and standards in the production process. Mr Ayenew confirmed that the national strategy being developed includes value addition and adherence to standards, environment management and promotion of the national leather industry inside the country, boosting sales of locally-made leather products.

Mr Ayenew said Zambia has the capacity to grow its leather value chain to half a billion dollars if all hides are transformed into finished footwear and leather products.