Footwear industry in Venezuela hit with lack of hides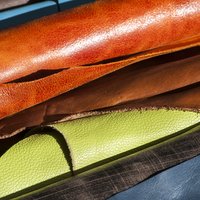 The national footwear industry association Cavecal said that the quantity of country's hides available for its members is not sufficient to fill the needs of the industry

In recent declarations to the local press, Mr Luigi Pisella, Cavecal President has said that their 112 member companies have operated at 60% of production capacity in the first quarter of 2015 (on average).

The same source said that 70% of the materials used in the production are sourced abroad, and there are usually difficulties in obtaining products such as glue, thread, thermoplastics, polyethylene and various chemicals.

Difficulties in obtaining hides have been reported as well, which results in the need to improve the local sourcing of the materials and for that deals with the country's main abattoirs are in the pipeline to ensure raw materials existing in the country are directed to the national footwear industry.