Wolverine Worldwide announced record revenue in 2013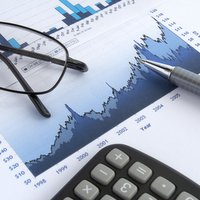 Michigan-based
Wolverine Worldwide
, the American footwear manufacturer, announced a record-breaking year with adjusted full-year earnings up 25% and consolidated full-year revenue increased to a record 2.69 billion USD. Full-year results include the first complete 52-week contribution from the cluster of national shoe brands acquired in 2012 (Sperry Top-Spider, Saucony, Strider Rite and Keds).
The American footwear maker reported consolidated fourth quarter revenue at 740.8 million USD, which represents growth of 0.6% against prior year pro forma revenue of 736.4 million USD and growth of 13.6% versus prior year reported revenue of 652.2 million USD. Adjusted full-year gross margin increased 120 basis points to 39.8% and reported gross margin was 39.6%. Adjusted full-year earnings increased 25.4% to a record 1.43 USD per fully diluted share. Reported earnings for the full year were 0.99 USD per fully diluted share.
"Fiscal 2013 was a year of many milestones for the Company, highlighted by record earnings per share and our fourth consecutive year of record revenue" declared Blake W. Krueger, Chairman and Chief Executive Officer, adding: "We integrated the newly acquired brands into our business and successfully executed numerous global growth initiatives across our brand portfolio while also expanding and strengthening our direct-to-consumer platform."
Donald Grimes, Senior Vice President and Chief Financial Officer, added: "The company delivered exceptional financial results in fiscal 2013, and we couldnt be more pleased with our strong cash flow generation and debt retirement since the close of the PLG Acquisition in October 2012. Our focus remains on growing our wonderful collection of lifestyle brands and driving continued excellent cash flow." Grimes concluded " International efforts for our newly acquired brands will begin showing results in the back half of the year and are expected to gain meaningful momentum into 2015."
Wolverine Worldwide
is expecting uncertainty in the U.S. to remain and double-digit growth in the companys Latin America and Asia-Pacific markets to continue. In light of these expectations, the company forecasts full-year consolidated revenue for fiscal 2014 in the range of 2.775 to 2.85 billion USD, representing growth in the range of 3% to 6%, and adjusted fully diluted earnings per share in the range 1.57 USD to 1.63 USD (reported fully diluted earnings per share are expected in the range of 1.52 USD to 1.58 USD).
For detailed information about Wolverine Worldwide you can visit the
company's website
.