Tempe's distribution centre to double dimension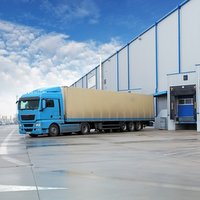 Inditex footwear division Tempe is preparing to turn its centre in Elche into the largest footwear logistic centre in the world
Besides the central headquarters and logistic centre in Alicante, Tempe has structures in Mexico, Brazil and China. Now the Spanish clothing, footwear and acessories giant has announced plans to double the space it currently has in Elche (more than 150 000 square.metres across 3 buildings).

Tempe is the arm of the Inditex group responsible for designing and producing shoes for the Zara stores and some other fashion chains from the Spain–based portfolio of brands.

In 2015 Tempe has crossed the 1 billion revenue threshold for the first time, growing by 15.9%, and going from the 963.4 million euros registered in 2014 to 1 117 million euros in 2015. Impressive performance was also registered for the company's net profit, as in two years Tempe managed to increase its profit by 70%, going from 42 million euros to roughly 111 million euros (with a growth rate of 54% in 2015).