Tapestry's sales growth slows down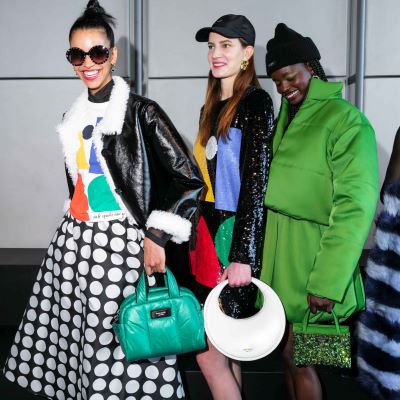 The US-based company posted record net sales of 1.51 billion US dollars in the first quarter of fiscal 2024, but a figure only slightly higher than the one recorded a year ago
"We achieved record first quarter revenue and EPS as we continued to successfully advance our strategic growth agenda against a dynamic external backdrop. Our strong and consistent results demonstrate the power of brand building and customer centricity, underpinned by the creativity of our talented global teams and disciplined execution", commented Joanne Crevoiserat, Chief Executive Officer of Tapestry.



First Quarter Results
In the three months to the end of September, Tapestry's sales reached 1.51 billion US dollars, which is only slightly higher than the one recorded in the same period of last year; excluding a 130-basis point headwind from currency due to the appreciation of the US Dollar, its revenue increased by around 2% year-over-year.





In this period, Coach's sales increased to 867.6 million US dollars, as compared to the 808.9 million US dollars recorded in the same period of 2022. However, Kate Spade's sales declined to 198.9 million US dollars from 207.8 million US dollars and Stuart Weitzman's sales were down to 31.2 million US dollars from 37.9 million US dollars in a similar period a year ago.





In the first quarter of the current fiscal year, the company's gross profit totalled 1.10 billion US dollars and the gross margin was 72.5%, on a comparable basis to a gross profit of 1.05 billion US dollars and gross margin of 70.0% recorded in a similar period of 2022. This improvement reflected "a benefit of 150 basis points from lower freight expense, as well as operational improvements".





Tapestry also reported a first quarter net income of 195.0 million US dollars, with earnings per diluted share of 0.84 US dollars, as compared to a net income of 195.3 million US dollars, and diluted earnings per share of 0.79 US dollars registered in the same months of the prior year.



Full Year Outlook
For fiscal 2024, the company is expecting to achieve a revenue of around 6.7 billion US dollars, which would represent a slight increase over the prior year; excluding an FX headwind of approximately 150 basis points, Tapestry expects constant currency revenue growth of 2% to 3% year-over-year.





Earnings per diluted share are still expected between 4.10 US dollars to 4.14 US dollars, indicative of a 6% to 7% increase, as compared to the previous year, due to a "stronger margin improvement" that is likely to "offset a more modest revenue growth projection given the expectation for incremental currency headwinds and a more moderate operational outlook for Asia and North America".








Image Credits: rankthemag.ph