Su Chaoying, President of the China Leather Industry Association, live on World Footwear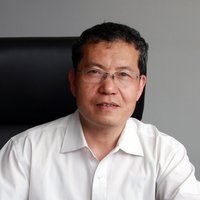 China is the world's most relevant footwear producer and exporter, and as we prepare to the World Footwear Congress in Léon we spoke to Mr Su Chaoying, President of the China Leather Industry Association (CLIA) and one of the speakers at the event

Mr. Su Chaoying was engaged in the Leather Research Institute of Ministry of Light Industry since 1982, as Chief Editor of Leather Abstract Magazine and Editor of Leather Science and Technology Magazine. In 1993 he moved to CLIA, being in charge of project research on industries development. Two years later he became Secretary-general acting as project coordinator, engaged in the daily operation and management coordination of tanning wastewater treatment project. He then served as Vice Chairman and General Secretary from 2001 to 2010, being Chairman since 2011.

In your view what's the balance of the footwear sector's performance in recent years, especially in Asia?
Asia, especially Southeast Asia is still the center of world footwear manufacturing, with China taking the biggest slice. China's share has been relatively stable in recent years. The value growth rate of footwear exports still reached 12.2% in the first half of 2014, and the rate is expected to be even higher over the whole year.

What will be the main challenges for the sector in China during the next few years? What priorities should be elected by the Chinese footwear companies?
The main challenges include labor cost rise, shortage of labor in some areas, especially in the costal areas, the appreciation of RMB and competition from outside competitors. In order to cope with the challenges, all the companies managed to upgrade their management, to innovate the way of manufacturing. Some big companies have moved their facilities from coastal provinces to inland provinces to get cheaper labor.

China average export price have increased roughly 10% yearly since 2010, a rhythm above the world average (approximately 4%). What is driving this? In your view is it expected that this dynamic continues? What will be the impacts for the industry in China?
The rapid growth of the export average price showed the overall cost rise in footwear sector in one hand, and the upgrade of the whole industry in the other. This trend is expected to continue in the next few years, but the growth rate will be smaller. With the rise in overall cost and corresponding rise in footwear export price, the manufacturing of low value added shoes will be shifted to southeast countries. Actually, some buyers who favor low price shoes have already placed their orders in countries like Vietnam, rather than from China.

Tell us about the main arguments to convince our readers to participate in the World Footwear Congress in November?
Through my speech, you will learn more about current situation of the Chinese footwear industry goes, i.e., Chinese footwear goes relatively smoothly. China is and will be in a long time to be the world's biggest player in footwear market. Innovation and upgrade will be the key words in the future. Of course, the congress will bring together all the world footwear leaders and expert. After two days speeches and discussions, each participant will surely be more confident in the world footwear future.