Sonae launches Zippy Philippines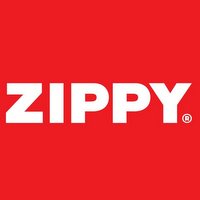 Portugal-based multi-brand retailer Sonae has expanded its international activity to Asia by opening its first two Zippy stores in the Philippines
The Sonae owned brand, dedicated to children's clothing and footwear, has signed a franchising agreement with Trimark Holdings. As part of the deal 20 stores across the country will be opened during the next five years. Zippy's Philippines stores will have an average area of 100 sqm offering products from clothing and footwear to baby and kids accessories.

Trimark Holdings operates more than 600 stores in the country under more than 40 international brands. The first two Zippy Philippines stores part of the new deal opened at the Glorietta and North Edsa shopping centres, in the capital city, Manila.

The new partnership will allow Sonae to consolidate its strategy of diversifying markets while stimulating new development opportunities. Asia is a populous and economically dynamic region, with high birth rates, where consumers are paying additional attention to quality products, which represents positive growth perspectives for Zippy.

With a network distribution of more than 120 directly operated and franchised stores, Zippy is present in more than 20 countries with roughly 650 employees.