Shoe Zone with solid earnings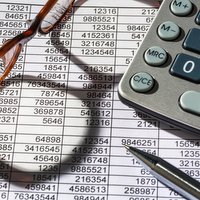 UK-based retailer announced preliminary results for the 52 weeks period ended 4 October 2014. Despite the drop in revenue, earnings continued strong


The company's revenue reduced by 12.1% to 172.9 million pounds (compares to 193.9 million pounds in the previous year) reflecting the planned closure of a number of temporary stores. Product gross margin strengthened to 61.3%, from 59.4% in 2013.

Profit before tax excluding exceptional items increased by 124% to 11.4 million pounds (5.1 million pounds in the previous year). The overall results were in line with market expectations with profit before exceptional items increasing 160% from 3.5 million pounds to 9.0 million pounds (and earnings per share at 16.1 pence). Including exceptional items, profit attributable to equity holders of the group reached 8.0 million pounds.

The company highlighted the "excellent progress on strategic objectives" during the last financial year, namely, the ongoing development of product range; the strategic store portfolio management improving profitability; multichannel developments, including Amazon and eBay platform launches, driving a 41% increase in online participation and the success in new initiatives including 15 factory outlets.

Anthony Smith, Chief Executive of Shoe Zone commented: "I am delighted to report our first full year results as a public company and am very pleased with our strong financial performance. We have delivered a year of solid profit growth and are continuing to deliver on our self-help strategies outlined at IPO", adding: "Despite the well documented warm start to the Autumn/Winter season we believe that 2015 will be a further year of growth for the Group. The Board continues to see significant opportunities ahead and remains confident that the business will perform in line with market expectations."

Shoe Zone announced that as a result of this strong performance, the proposed dividend is 3.6 pence, and if approved by shareholders, will be paid on 11th March 2015.

Shoe Zone is a UK specialist footwear retailer operating a portfolio of 553 stores and employing approximately 4 100 employees across the UK and Republic of Ireland (as at May 2014). Shoe Zone sells over 20 million pairs of shoes per year.