Shoe Carnival with new share repurchase program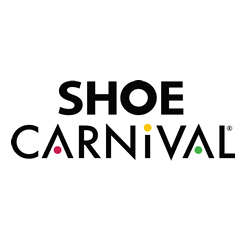 The US-based footwear retailer announced a new 50 million US dollars share repurchase program. The company also announced it will pay a quarterly cash dividend of 0.08 US dollars per share
Shoe Carnival, Inc., a retailer of moderately priced footwear and accessories with headquarters in Indiana (US), announced that its Board of Directors authorized a new share repurchase program for up to 50 million US dollars of its outstanding common stock, effective from the 1st of January 2019. In addition, its Board of Directors approved the payment of a quarterly cash dividend of 0.08 US dollars per share to be paid on the 28th of January 2019, to shareholders of record as of the close of business on the 14th of January 2019.
The new share repurchase program will replace the existing 50 million US dollars share repurchase program that was authorized on the 14th of December 2017, which will expire in accordance with its terms on the 31st of December 2018. There is currently 4.0 million US dollars that remains authorized for repurchases under the existing share repurchase program. Additional purchases may be made under the existing share repurchase program prior to its expiration.

The purchases under the new share repurchase program may be made in the open market or through privately negotiated transactions from time-to-time through the 31st of December 2019, and in accordance with applicable laws, rules and regulations.

Shoe Carnival intends to fund the share repurchase program from cash on hand and any shares acquired will be available for stock-based compensation awards and other corporate purposes. The actual number and value of the shares to be purchased will depend on the performance of the company's stock price and other market conditions. Future declarations of dividends are subject to approval of the Board of Directors and will depend on the company's results of operations, financial condition, business conditions and other factors deemed relevant by the Board of Directors.