Reebok unveils new logo and announces shift in brand direction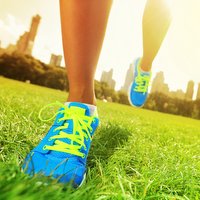 Reebok, one of the world's most recognized athletic brands has disclosed its new brand logo, the Reebok delta symbol, in conjunction with the announcement of the new focus of the brand on fitness

For many years, customers became familiar with the Reeboks vector logo adorning the sides of their most iconic shoes. Now as the brand announces a shift in direction, from focusing on elite athletes to fitness for all, they have also unveiled a new logo. According to Reebok, its new delta image represents the positive and transformative change that fitness can have on a person's life, as the symbol has been the illustration of change and transformation, through the years. The delta figure has three distinct parts, each representing elements of the physical, mental and social changes occurring when people push themselves beyond their perceived limits, in line with the company's views.
Matt OToole, Reebok Chief Marketing Officer, explained the logo's meaning: "The new brand mark signals a clear purpose for our brand and it will be a badge for those who pursue a fuller life through fitness. We believe the benefits of an active life go beyond the physical benefits and impacts your whole self and your relationships with others (…) It's not a logo, it's a symbol … a way of life."
Reebok International Ltd., with global headquarters in Canton, Massachusetts (US) is a worldwide designer, marketer and distributor of sports, fitness and casual footwear, apparel and equipment. A global brand and a subsidiary of the adidas Group since 2006, Reebok (a company founded in 1895 in Lancashire, United Kingdom, by a shoemaker named J. W. Foster) has been an important player in the sporting goods industry with a heritage in running, training and fitness.
For more information about Reebok please visit the website:
http://global.reebok.com/