Reebok introduces new Liquid Factory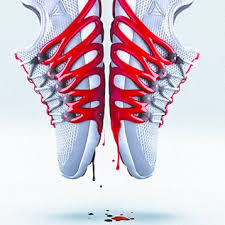 Robotics and 3D Drawing are at the centre of the manufacturing process developed by the sportswear giant to produce footwear
Developed by the Reebok Future team, the Liquid Factory process uses state-of-the-art software and robotics to literally draw shoes in three dimensions. The new technique leverages 3D Drawing, where a proprietary liquid material, created especially for Reebok by BASF, is used to draw shoe componentry cleanly, precisely and in three-dimensional layers. This proprietary layering technique is used to create footwear without the use of traditional molds.
"Footwear manufacturing hasn't dramatically changed over the last 30 years," said Bill McInnis, Head of Future at Reebok and former NASA engineer, adding: "Every shoe, from every brand is created using molds - an expensive, time-consuming process. With Liquid Factory, we wanted to fundamentally change the way that shoes are made, creating a new method to manufacture shoes without molds. This opens up brand new possibilities both for what we can create, and the speed with which we can create it".
With the new process, Puma is programming robots to create the entire shoe outsole, without molds, by drawing in layers with a high-energy liquid material. The new Liquid Factory process is also used to create a unique fit system that stretches and molds around the foot, providing a "three dimensional fit".
The first concept shoe born from this manufacturing process is the Reebok Liquid Speed, an energy return-focused running shoe that brings the outsole and lacing together in one piece for a comprehensive feel and sensory feedback for the entire foot. Reebok is releasing the Liquid Speed with a limited edition 300 pair production run. Each of the 300 pairs is individually numbered, tagged and boxed. They are available at
Reebok.com
and
FinishLine.com
for 189.50 US dollars.
The Liquid Speed shoe was designed and assembled in the USA and created with a three-way collaboration between Reebok, BASF and RAMPF Group. In early 2017, Reebok plans to open its own Liquid Factory manufacturing lab in collaboration with AF Group, Inc. of Lincoln.