Primark posts strong first half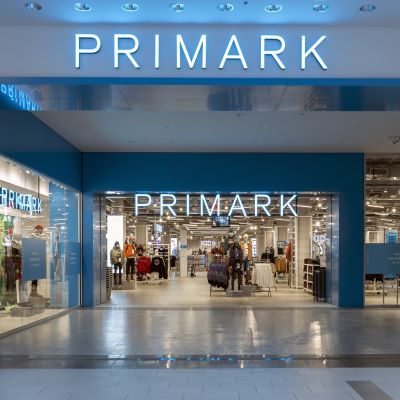 The fashion retailer, owned by Associated British Foods, reported that in the 24 weeks to March 2023, its revenue increased by 19%, as compared to the same period last year
"Primark has been very successful in this period in attracting new customers with its proposition of good quality merchandise combined with price leadership and well-invested stores. We have had a very strong contribution from new stores opened in the period, and today we are announcing plans for the development of our Primark business in southern states of the US", commented George Weston, Chief Executive of Associated British Foods (ABF).

First Quarter Results
Sales at Primark grew by 19% year-over-year in the first half of fiscal 2023 to 4.23 billion British pounds (4.81 billion euros), reflecting good growth in all countries. Moreover, the retailer's like-for-like sales were up by 10% driven by both price and volume.





In the UK, Primark's like-for-like sales increased by 15%, as the company benefitted from significantly better footfall "in destination city stores and strengthened on high streets and in retail parks". In the remaining European continent, its like-for-like sales rose by 8%, with "much-improved performances in Spain, France and Germany". Meanwhile, in the US, sales were 11% higher than last year.





The parent company ABF added that the retailer's operating profit as of the 31st of March totalled 351 million British pounds (399.2 million euros), with a margin of 8.3%.



Outlook
"At Primark, we remain cautious about the resilience of consumer spending in the face of ongoing inflation in the cost of living and higher interest rates", reads the company's statement, pointing out that it expects its like-for-like sales growth to moderate in the second half of 2023.





"The cost of bought-in goods will be higher than the same period a year ago due to the particular strength of the US dollar against sterling and the euro at the time of purchasing. However, we will start to see the benefits of lower sea freight costs, which have returned to normal levels, and of much-reduced energy costs".





Altogether, the retailer is expecting the second half margin to be similar to that achieved in the first half and, accordingly, its full year adjusted operating profit margin to be similar to 8.3%.






1 British Pound = 1.14 euros





Image Credits: drapersonline.com