Prada buys French tannery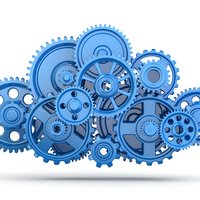 Italy based group announced the acquisition of the historic tannery Tannerie Mégisserie Hervy, located in Isle, near Limoges (France)


The acquisition was made as a joint venture with Santa Croce-based Conceria Superior SpA, a company that has been the Prada Group's industrial partner for a long time. The new company's name, controlled by Prada SpA, will be Tannerie Limoges SAS.

According to a press release issued by Prada: "The purpose of the acquisition is to ensure the re-launch of a production facility that represents excellence in the tradition of lambskin tanning, and "plongé nappa leather" in particular, with the aim of preserving valuable artisanal know-how".

Preservation and conservation works were also announced for the architectural site of the company, which has operated in the industry for over seventy years. At the same Prada confirmed they intend to maintain the employment of the current local workforce (considered to be highly qualified).

Patrizio Bertelli, CEO of the Prada Group CEO commented: "We are very proud of this acquisition. The tannery is a highly skilled manufacture with a precious know-how and long tradition. We are also grateful for the French Ministry of Economy and Finance for allowing us to carry out this acquisition".