N Mohan, Global Business Head, Footwear and Leather Garments at Tata International, live on World Footwear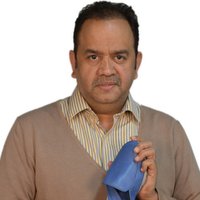 Following recent announcements of a set of new investments by Tata International Limited (TIL), World Footwear spoke to TIL's Footwear and Leather Garments Business Head

Tata International Limited (TIL), a global trading and distribution company with a network of offices and subsidiaries across more than 39 countries in Africa, Asia, Europe and the Americas, is a member of the business conglomerate Tata Group. Supported by an employee base of more than 10 000 people, key businesses of Tata International spread across the areas of Metals Trading, Distribution, Leather and Leather Products, Minerals Trading and Agri Trading.

Tata International initiated its leather production in 1975 by setting up a tannery in Dewas, Central India, as an effort to promote organized international leather trade in India. By 1979, TIL expanded the original product portfolio, adding value to products and services. The fashion leather division started its brand associations in 1981, initially supplying Bally, Gabor and Salamander. Manufacturing of shoes and garments gained momentum with the acquisition of Graziella and Da-Vinci, which were later regrouped under Tapti Leathers and Bachi Shoes India, Euro Shoe Components and Salco Shoes in 2010. International growth was fuelled by the acquisition of Move-On and the JV with Wolverine Worldwide. July 2010 saw the completion of a new tannery and the start of production of a range of performance leathers designed for use in the automotive, furniture and sports / lifestyle footwear markets.

As an exporter and manufacturer of leather and leather products, Tata International sells an array of finished leather products as well as ladies', men's and children's footwear and garments and performance leather to roughly 35 countries. With footwear operations spread across India, Portugal, Italy and China, the company partners with top global brands and retailers. TIL has a shoe design studio and a show room in Italy, a women's wear studio in Portugal, footwear development, manufacturing & sourcing cell in China and Portugal, aligned to a strong manufacturing base in India to cater to the global quality and service standards. Footwear manufacturing facilities, supported by the leather tanning facility, are based in Chennai, Dewas and Portugal and give the company a current footwear capacity of 7 million pairs per annum.

The World Footwear spoke to Mr N Mohan, Global Business Head, Footwear and Leather Garments at Tata International to understand more about the present actions being developed by TIL and future business developments. We also took this opportunity to hear his views about the Indian footwear industry.

Can you tell us a bit more about TIL's new investment to launch new branded outlets for the Indian market?
Our current exercise in the Indian market is more of branding and distribution where we would sell through our major retail partners such as Metro, Regal, Mochi, INC 5, Westside, Lifestyle and Centro. We have plans to tie up with a couple of more Pan-India retailers. By April 2015, our products will be available at 120 doors. We will look at exploring creation of experience stores after 3 years once our products are distributed on a Pan-India basis.

Tata has announced the expansion of its footwear production capacity by establishing a new unit near Chennai. Can you tell us a bit about that?
Today Tata International Footwear business is producing and exporting close to 6.5 million pairs. Around one million of these are made in the manufacturing unit in Central India (Model unit for women empowerment), located in Dewas, near Indore. Another 5.5 million pairs are produced in Southern parts of India, mainly in Tamil Nadu. In line with Make in India initiative, unveiled by our honorable Prime Minister, we have taken an ambitious target to increase the production from current 6.5 million pairs to 10 - 11 million pairs over the next 3 years. In line with that objective, we shall be creating a new unit with a capacity of 2 million pairs per annum, near Chennai. This unit will specialize in making high grade men's elegant footwear.

What are the priority markets for Tata International within the next few years and what's the main strategy for the footwear global business within the group?
Currently, 90% of our products are exported to Europe. We would be embarking in an aggressive way to penetrate the markets in America and in the southern hemisphere like South Africa and Australia. Over the next 3 years, we expect that our exports would comprise 60% to Europe, 30% to US and 10% to the southern hemisphere. In line with our markets next door initiative, we would be introducing a series of brands in the domestic Indian market, which is now ready to experience global brands. We would like to take advantage of the demographic dividend that India has to offer.

What targets have been set up for the new financial year for the global footwear business?
In Financial Year 14-15, footwear business expects to post a turnover of 116 million euros. Over the next 3 years we expect to reach a turnover of 235 million euros (by FY17-18).

According to the World Footwear Yearbook, India was the second largest footwear manufacturer in 2013, with more than 2 000 million pairs (corresponding to a world quota of roughly 9.0% just behind China - more than 60% of the world production). In your view, what will be the main strengths of the Indian footwear industry to consolidate the position in the ranking of main producers? What are the main areas needing improvement?
Leather and leather products industry is one of the focus areas under the new initiative of 'Make in India'. Currently the industry employs about 2.5 million people, for a market size of 12 billion US dollars – 6 bn USD of domestic market and 6 bn USD of exports. Over the next 3-4 years, we have collectively taken a target to build the industry to USD 27 billion dollars of which USD 12 bn would exports and USD 15 bn would be the domestic market component. We expect the industry to employ close to 6 million people to achieve the targeted market size.
The major strengths of the Indian industry are as under:
1. A well-established tanning sector meeting the stringent environmental requirements which is focusing on expanding the capacities further.
2. Availability of large manpower
3. Leather Products as a focus of the government, being a labour intensive industry
4. Stable fiscal laws
5. Supportive and stable government at the Centre focused on improving the contributions by manufacturing sector from current 18% to 22% in the next 5 years.
The above factors coupled with a continuous focus on design, development and innovation matched with creation of world class facilities would make India's position much stronger in the world market in the times to come.