LeBron James to boost sales in LA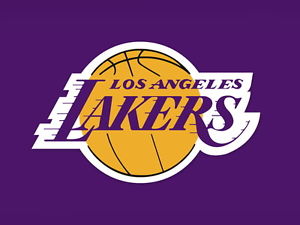 LeBron James' contract with the Los Angeles Lakers is expected to change the retail game in LA. Apparel sales are expected to increase, while the effect on footwear is uncertain, analysts comment

LeBron James has signed a four-year, 153.3 million US dollars contract with the Los Angeles Lakers. While purple and gold fans are without a doubt reeling from excitement, local sneaker and apparel retailers are looking forward to it as well. Indeed, James moving to Los Angeles will almost surely determine a considerable boost in sales for them.
"Anytime a player of that caliber comes to a new city, it creates so much excitement, which leads to individuals going out and celebrating. One way they celebrate is to buy product", commented a local retailer, adding: "You're going to see a lot of activity. With all the energy, it can't help but drive more business to retail."

No doubt James' influence on the cities he plays in is huge. According to a Harvard University study published in May 2017, the basketball player's presence increased the number of eateries within one mile of the local stadiums by roughly 13% and employment in those businesses by 23.5%. It then comes as no surprise that LA retailers are expecting something similar will happen in the area, and that it will not only involve the food sector.

A boost of energy to local retail and new merchandising sales are expected. However, some analysts are concerned for the footwear market and are arguing that James' presence will not affect sneaker sales significantly.

"LA has never been a great basketball shoe market", commented said Matt Powell, Senior Industry Adviser for sports with The NPD Group, adding: "The weather argues against wearing high-top, heavy shoes, and the skate look has been more important there. And certainly, sandals, flip-flops and slides are more important. You're going to sell a lot of jerseys, but I don't think he's going to be important to footwear."

Nevertheless, although according to Powell basketball is currently out of fashion for what concerns streetwear, James is reported by NPD as NBA's top shoe seller in 2017 with his Nike signature sneakers. Thus, investing in the Nike LeBron shoe franchise is still likely to be a smart move for retailers.