Kurt Geiger acquired by Cinven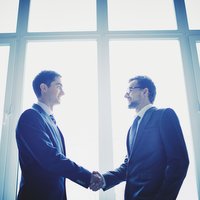 One of Europe's largest retailer of luxury footwear was sold to Cinven. Amount involved in the deal reached 245 million British pounds
Cinven, a London-based equity group, which has had stakes in several UK companies such as Allied Carpets, Fitness First, Gala Coral, Spire Healthcare, William Hill and United Biscuits, has bought the business from the US private equity group, Sycamore Partners.

"Kurt Geiger represents an exciting opportunity to acquire the UK's leading women's footwear and accessories company with significant international growth and consolidation opportunities", stated Maxim Crewe, a partner at Cinven.

According to Kurt Geiger's management team, led by Chief Executive Neil Clifford and expected to continue, the aim is to consolidate the business successful track record of "delivering strong growth both domestically and on the international stage".

In addition to hundreds of concession operations, Kurt Geiger sells its own brands? such as Carvela, in more than 70 stores around the world.

Kurt Geiger's first shop opened on London's Bond Street in 1963. It was only in 2007 that the first significant overseas expansion occurred, with the branding going into mainland Europe and the Middle East. In the following year Graphite Capital, a private equity firm bought it from Barclays' buyout arm in 2008. The brand was then bought by US-based fashion company Jones Group, in 2011 in a deal worth 215 million pounds. Issues at Jones resulted in a deal with Sycamore in April 2014.