Kate Spade weights on Tapestry's results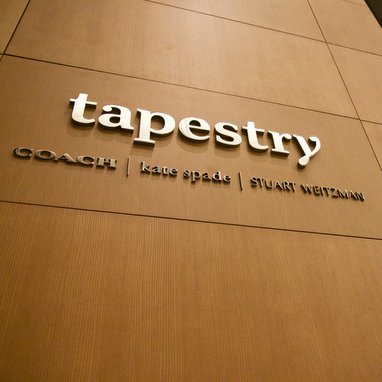 Performance in the first quarter was in line with Tapestry expectations. Recently acquired Kate Spade contributed positively for the quarter's results
Victor Luis, Chief Executive Officer of Tapestry, Inc., said "Our first quarter performance was in line with our expectations, reflecting the benefits of our diversified multi-brand model, notably the contribution of Kate Spade to our consolidated results and double-digit growth at Stuart Weitzman. (…) Importantly, we remain on track to achieve the annual guidance we set out for Tapestry in August."

Tapestry recorded important integration and acquisition costs with charges of approximately 188 million US dollars, relating to the purchase and integration of Kate Spade. These costs primarily consist of the normal limited life purchase accounting adjustments, acquisition costs, the establishment of inventory reserves, severance and other costs related to contractual agreements with certain Kate Spade executives and organizational costs as a result of integration. Results fort the quarter were also impacted by charges of approximately 3 million US dollars, primarily related to technology infrastructure and organizational efficiency costs, as part of Tapestry's Operational Efficiency Plan.
Fiscal 2018 first quarter performance includes the contribution of Kate Spade for the period subsequent to the closing of the acquisition on the 11th of July through the end of the fiscal quarter on the 30th of September. Net sales totaled 1.29 billion for the first fiscal quarter as compared to 1.04 billion in the prior year, an increase of 24%. On a constant currency basis, total sales increased by 25%. Net income for the quarter resulted in a loss of 18 million US dollars on a reported basis.
Net sales for the Coach brand totaled 924 million US dollars for the first fiscal quarter as compared to 950 million US dollars in the prior year, a decrease of 3%. On a constant currency basis, sales declined 2%. Results include the negative impact associated with the shift in timing of the Chinese Mid-Autumn festival into October, exacerbated by the impact of inventory mix issues as well as natural disasters occurring in the quarter, notably hurricanes in North America and typhoons in Asia.
In the first quarter Kate Spade announced net sales of 269 million US dollars, reflecting, in part, the strategic pullback in wholesale disposition and online flash. Global comparable store sales declined by 9%, including the negative impact of approximately 600 basis points basis points from a decline in global e-commerce, as projected.
Net sales for Stuart Weitzman totaled 96 million US dollars for the first fiscal quarter compared to 88 million US dollars reported in the same period of the prior year, an increase of 10%.
Fiscal 2018
Tapestry continues to expect revenues for fiscal 2018 to increase about 30% versus fiscal 2017, to 5.8 to 5.9 billion US dollars, with low-single digit organic growth and the acquisition of Kate Spade adding over 1.2 billion US dollars in revenue.