Joe Fresh and ALDO announce new agreement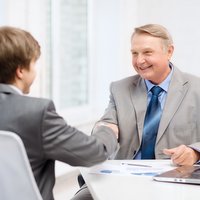 Loblaw Companies Ltd and its affiliates, owning the Joe Fresh brand, announced a global license agreement with the ALDO group for the design, production and distribution of footwear under the Joe Fresh brand
The agreement covers shoes from the women's, men's and kids' footwear collections, with the first Joe Fresh products from the ALDO group launching in Spring 2016.

"Collaborating with a leading Canadian footwear maker affords us the opportunity to create an expanded shoe assortment with all the style, quality and value customers expect from Joe Fresh. The ALDO group's best-in-class expertise in the category will bring a new level of design, production and distribution to this rapidly growing segment of the Joe Fresh business. We see powerful growth opportunities in footwear for both new and existing channels of Joe Fresh distribution", commented Mario Grauso, President of Joe Fresh.

Founded in Montreal in 1972, the ALDO group is a world leader in footwear and accessories, operating over 1 800 stores in 93 countries. "We are thrilled to be the exclusive footwear supplier to such an exciting and dynamic brand like Joe Fresh," stated Nicholas F. Martire, Vice-President of APS (ALDO Product Services, the division operating the branded wholesale, private label and brand management services for fashion and retail partners).

"APS will have a team dedicated to the design, development and direct sourcing all of the footwear for Joe Fresh globally. By leveraging the ALDO Group's 40+ years of experience in footwear, APS will be able to help Joe Fresh bring to life their global strategy and vision", Mr Martire added.

The new partners believe this initiative will accelerate growth of the Joe Fresh footwear business in its freestanding stores, grocery locations, e-commerce sites, wholesale and international businesses. Joe Fresh shops within top Loblaw locations will undergo a large-scale redesign and renovation later this year, and will launch new dedicated zones for women's, men's and children's footwear.

Founded in 2006, Joe Fresh is one of Canada's leading sources for modern style and accessible design, offering lifestyle collections for men, women and children. In Canada, Joe Fresh products are available online and in more than 350 retail locations, including 14 freestanding and studio stores. In the United States, Joe Fresh is available online and in 6 freestanding stores in New York. The brand is also sold in 200 J.C. Penney stores. Since 2014, Joe Fresh has stores in South Korea, Saudi Arabia and Egypt with local partners.