Hudson's Bay Company to acquire Gilt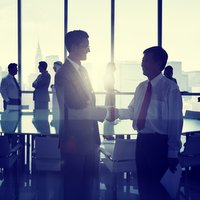 The Canada-based department store chain announced the definitive agreement to acquire Gilt Groupe Holdings, Inc. 250 million US dollars are involved in the deal, now subject to customary requirements

According to Hudson's Bay Company (HBC): "This transaction reflects the ongoing focus on advancing all-channel model while continuing to grow its successful off-price business".

Gilt is a US-based online shopping destination, with over 9 million members and approximately 50% of orders generated on its mobile platform. Gilt prouds itself of having cultivated a " loyal and devoted millennial following".

Jerry Storch, Chief Executive Officer of Hudson's Bay stated: "With this transaction we are further accelerating both HBC's all-channel offering and Gilt's growth. We plan to continue to foster Gilt's culture of innovation, which has helped create a strong brand with a loyal and devoted millennial following. Adding Gilt to our rapidly growing digital business is very exciting and we see tremendous potential to enhance our mobile and personalization strategies by leveraging Gilt's advanced capabilities. We look forward to welcoming the Gilt team to HBC and to benefitting from the complementary nature of our businesses."

The transaction is expected to contribute approximately with 500 million US dollars to HBC's consolidated fiscal 2016 sales and be complementary to HBC's existing business. Additionally, HBC plans to leverage Gilt's mobile and personalization capabilities to accelerate the growth of HBC's digital business across all of its existing banners.