Hudson's Bay Co. announces restructuring actions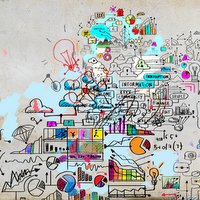 The aim is to better position the company to deliver an enhanced all-channel customer experience, to accelerate its financial performance and drive its future success. 265 jobs will be lost in the process

According to the company, the initiatives are designed to enable a greater investment of resources in the areas of the business offering the most significant return on investment potential, while leveraging strengths across its retail banners and increasing efficiencies.

The actions being announced for the North American business include:
. Establishing new Centers of Excellence for the Customer Relationship Management, Creative, and Human Resources functions, complementing existing Centers of Excellence some of which include: Digital, Information Technology, Legal, Logistics, and Real Estate;
. Consolidating key business functions to enable more productive and efficient operations and refocus resources on customer-facing aspects of the business;
. Implementing substantial technology enhancements and accelerating the consolidation to one common platform across company banners, under the leadership of newly hired executives Janet Schalk, Chief Information Officer, and Dion Rooney, Executive Vice President, HBC Digital; and
. Aligning resources in business functions to match current and future business strategy while investing in areas that will drive growth.

Richard Baker, HBC's (Hudson's Bay Co.) Governor and Executive Chairman, commented: "Through organic growth and acquisitions, HBC has established itself as one of the fastest-growing department store retailers in North America and a truly unique global company. This significant growth has created meaningful opportunities for us to further build our business while operating even more effectively. To that end, we are focused on taking the appropriate next steps to position HBC to deliver continued industry-leading performance and long-term growth, while best delivering for our customers in a constantly evolving industry environment."

The actions announced are expected to result in an annualized cost savings and synergies during fiscal year 2016 totaling 75 million US dollars, in addition to the previously announced synergies in connection with the integration of Saks Incorporated. Hudson's Bay Co anticipates taking a charge of approximately 20 million US dollars in the third quarter of fiscal year 2015 in connection with the realignment.

The restructuring actions now announced includes a reduction in positions at headquarters and in corporate functions across HBC's store banners, impacting approximately 265 associates in North America.