High-End Shoe project announces first outcomes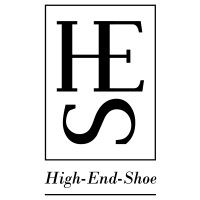 The European Erasmus+ project aims to provide innovative training for the luxury footwear segment helping European companies to enhance the manufacturing of high-end footwear in Europe, an object of desire by worldwide consumers
The High-End Shoe project intents to assist strengthening the high-end footwear production across Europe, promoting the entrepreneurship of new talent designers and the development of a new generation of high-skilled manufacturers, oriented to high-end products.
The main objectives of the European project include:
- To increase and reinforce the added value of European footwear;
- To update, review and disseminate the occupational profile "Footwear Manufacturing/Tailor-made Technician" and the correspondent training content;
- To provide training to bridge the skills gap on high quality footwear manufacturing, while enhancing the development of key-skills and competencies in the European footwear sector;
- To develop an innovative and flexible ICT based training on footwear manufacturing, entrepreneurship, marketing & commercialization, start-up business management, and others.

The European Confederation of the Footwear Industry (CEC), one of the partners in this project, stresses the importance of retaining and increasing the added-value of European footwear in order to promote the competitiveness and growth of the European companies.
Besides CEC, other partners in this project leaded by the CTCP- Portuguese Footwear Technological Centrer include the Politecnico Calzaturiero (Italy), Lycée de Dauphiné (France), Instituto Tecnológico del Calzado (Spain) and Czech Footwear and Leather Association (Czech Republic).
The first project outcome was recently presented and discussed by the project partners in France, and is based on a research study, elaborated in consultation with companies leading such category of products, which has identified the main characteristics, the skills and capacities and consequent training needs required. The companies interviewed agree on three main features characterising a luxury and a high-end company: the high-skilled employees, the "Made in Europe" products, and the selective choice of distribution channels. "Made in Europe" is also one of the features that consumers most associate with luxury and high-end footwear, together with the high quality of materials – in particular the tanning of the skin- and the perfect fitting. On the manufacturing processes, companies underlined that the making the last and the pattern cutting were phases particularly influencing the achievement of the product features.
Footwear companies recognise the need to invest on training in order to maintain the excellence on manufacturing high-end products. In this regard, they agree that training is particularly required in the different steps of pattern/cutting, clicking and closing/ stitching processes. Consequently, project partners are now engaged in revising and updating the technical profile as well as the necessary training modules for future technicians to become specialists in high-end and luxury shoes. The studies will include e-learning and on site practice in order to consolidate the acquisition of skills.
The project started in 2014 and will be concluded in 2017.
For more information please refer to the
project's website
.