Goodyear with new line of shoes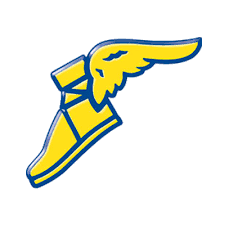 Goodyear Licensed Products, part of the Akron-based company famous for cladding the paws of top race cars and consumer vehicles, has introduced a new line of shoes


The line Goodyear Performance Collection offers five different styles, with prices ranging from 60 US dollars to 80 US dollars, includes sneakers and casual canvas shoes. The shoes will be on sale through 180 US retailers and will soon be available on Amazon.com as well.

According to the company, the line presents: "racing-inspired silhouettes, providing consumers with easy, comfortable footwear choices for long summer weekends, travel and a night on the town."

The new line of shoes will promote the company's name in the footwear market, although they have been in the business of soles and heels since 1890s. It shouldn't be forgotten that Charles Goodyear Jr., the son of the developer of the vulcanized rubber, was in cahrge of making the first manufacturing machinery for the Goodyear welt, a strip of rubber running around the perimeter of a shoe's sole.

The new product line will take full advantage of Goodyear's strong brand recognition in the US based on its well-known products, retail network and NASCAR presence. Besides tires, Goodyear has a vast portfolio of products such as car accessories, tools, workwear, watches and shoes.


Image credits: Goodyear