Gillian Meek is Ked's new President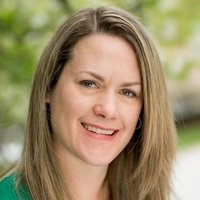 Wolverine Worldwide announced the promotion of Gillian Meek to President of Keds, effective from the 12th of September onwards
As Keds continues to celebrate their 100th anniversary with the Ladies First campaign, Meek's appointment is an important organizational move that "adds to the company's brand leadership, underscores the depth and talent of the management team and demonstrates the Keds brand's commitment to female empowerment".

In her new role, Meek becomes a member of the Senior Leadership Team of Wolverine Worldwide. Prior to her current appointment, Meek served as Senior Vice President of Product and Marketing for the Stride Rite Children's Group. She has extensive experience in strategic brand building and her strong passion for product has led to big story innovations including Stride Rite's Made2Play Snoot and Phibian. Before joining Wolverine Worldwide in 2010, Meek worked with footwear brands Reebok and Timberland throughout her nearly 20-year career.

"I'm incredibly excited to promote Gillian for this critical position", stated Richie Woodworth, President of the Wolverine Worldwide Boston Group, adding: "She has shown nothing but dedication to our organization and has given life to our vision and values. She personally manifests Keds' mission of empowering and championing others to blaze their own trails to success."

Founded in 1916, Keds is part of the Wolverine Worldwide portfolio.