Flip Flop Shops sold to Bearpaw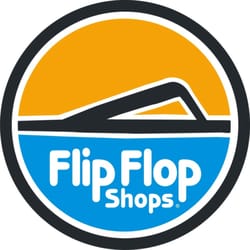 Cherokee Global Brands, a global brand marketing platform that manages a portfolio of fashion and lifestyle brands, announced the sale of Flip Flop Shops, its franchise retail chain, to Bearpaw Holdings, LLC for an undisclosed amount
"We're pleased with the transaction, which aligns with our strategy to focus on scaling our high-growth brands through global licensed partnerships", commented Henry Stupp, Chief Executive Officer, adding: "We're confident that Bearpaw Holdings is positioned to realize the full potential of Flip Flop Shops."
Cherokee Global Brands intends to use the sale proceeds to reduce its long-term debt. Symphony Investment Partners, a boutique investment firm based in Washington DC and in Montecito California, advised Cherokee in this transaction.
Cherokee is a global brand marketing platform that manages a diverse portfolio of fashion and lifestyle brands including, across multiple consumer product categories and retail tiers around the world. The company currently maintains license and franchise agreements with leading retailers and manufacturers that span approximately 80 countries and approximately 20 000 retail doors and ecommerce.

Bearpaw Holdings, the parent company to Bearpaw Footwear, manufactures and sells footwear for men, women, and children. The company offers a range of leather and fur boots, slippers, suede and oily pressed uppers, and knit shafts and uppers. It serves customers through retailers in the United States and internationally, as well as online. The company was founded in 1986 by Tom Romeo and is based in California.