Dune to further expand in the Middle East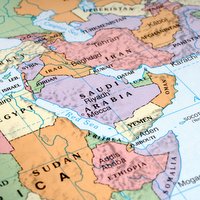 UK-based footwear retailer will open three stores in Saudi Arabia this year as part of a continued expansion in the Middle East
Locations for the new stores in Riyadh and Jeddah have been announced after the Britain-based footwear group has identified an "increasingly visible" global retail sector in the country.

The company has grown from a 20 square metre concession in a fashion store in Oxford Street, London, in 1992, to a group with 46 UK stores, 169 concessions in the major department stores such as Topshop, Topman, House of Fraser, John Lewis and Selfridges in the UK, and 35 franchised stores and concessions in 12 countries around the world, in countries such as the Middle East, Russia, Czech Republic, Poland, and Libya and the company plans to grow to 150 stores by 2015. As well as Dune, the brands in the group's portfolio include Bertie, Pied a Terre, Black Sand by Dune, Chelsea Cobbler, Head over Heels, Roland Cartier and Roberto Vianni.

A major milestone in the group's company occurred in 2009, when the Dune Group expanded its operations by opening shop-in-shop concessions within major department stores in the UK, Holland and Denmark. In the same year they acquired a portfolio of brands which resulted in tripling group turnover to 150 million British pounds.