DSW expands kids line nationwide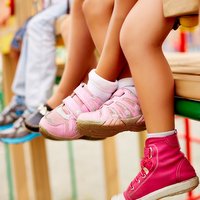 The US-based brand is preparing to extend its successful e-commerce shop into roughly 200 brick and mortar locations

DSW has announced the launch of the lines DSW Kids in stores across 40 states in the US. The retail expansion will include footwear for kids of all ages from infants and toddlers through teens. An extension of its successful e-commerce shop, DSW Kids products will be available in over 200 brick and mortar locations.

"Consumers have been asking for kids shoes in our stores for years and we answered with DSW Kids. We are launching with a full range of footwear starting with infant sizes", commented Debbie Ferrée, Vice Chairman and Chief Merchandising Officer, adding: "With so many of our vendors offering children's footwear, the expansion was comprehensive and seamless – we offer on average over 210 styles per store and over 2 000 styles online and with our Buy Online Ship to Store capability the in-store options seem endless."

According to the brand the in-store sections encourage child-interaction with instructive shoe sizing islands, complete with fun height measuring flag poles. Wider, stroller friendly aisles have been designed to make shopping comfortable for parents and children.

DSW Kids departments are now open coast to coast with multiple locations in California, Florida, Illinois, New York, Ohio, Texas and Washington among many others.